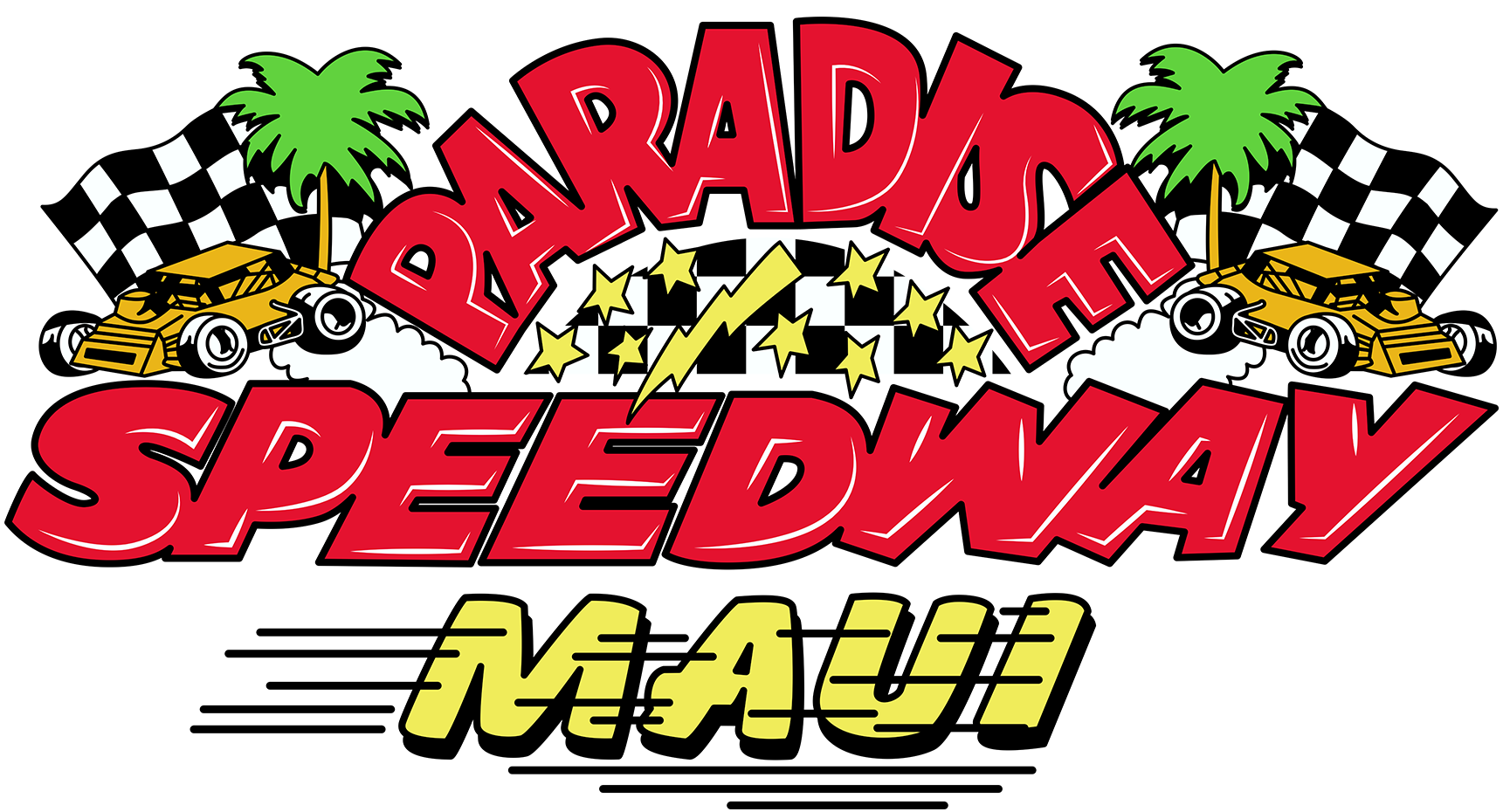 Welcome to Paradise Speedway Maui!
Maui's best show on dirt!
06/10/2023

Championship Points Race


3:00 pm - 10:00 pm

Championship Points Race

Time: 3:00 pm - 10:00 pm
Spectator Gates Open: 3pm
Pit Gate Open: 1:00 pm
Driver Registration: 3:00pm - 5:00pm
Racing Starts - Sunset
EVENT CHANGES
FANS!! We have heard you and are working to make this the best family friendly event possible for you, our fans! Starting with our May 13, 2023 event, we will be making some changes to our race event and running order. We are making these changes in order to allow sufficient time for our fan intermission (time permitting). With the growth of our sport here on Maui and the increased car count, we are finding that some portions of our race event may need to be adjusted or eliminated to allow us sufficient time to hold our intermission as well as complete our event at a reasonable time. Starting with our May event, we are eliminating qualifying and drivers will be placed into their heat race lineups based on chip draw. Depending on each class's car count, the lineup for the Trophy Dash will be determined by the heat race finish. In the event of two or more heat races in a class, at least the top two finishers of the heat race will advance to the trophy dash. (number will be announced at the driver's meeting) A Feature lineups will also be determined by heat race finishing position. In the event a class has more than 12 cars, a B Feature or 'Last Chance Qualifier' will be run prior to the intermission and the results will determine which cars advance to the A Feature. 
A message from our Paradise Speedway board of directors:
"Aloha Racers, Club members, and fans of Paradise Speedway Maui. On behalf of our President Tim Nay and the Board of Directors we are excited to invite you all back for our 2023 season! We have seen some vast improvements in the track, the facilities, and with the help of some key sponsors, the addition of electronic timing and scoring! This year is sure to see even more improvements, but more importantly, some great racing action!!!!! We look forward to see you at the track starting in March!​
Run Order will be changed in order to assist in working in the track. The run order will be Winged Sprints, Non-Winged Sprints, Micro Sprints, Mini Mod, Super Street, Street Stock, V8 Bomber, 4 Cyl Modified/Trucks, 4 Cyl Youth, and 4 Cyl Bombers for the heats, dashes, and Features. 
We may adjust this throughout the year as we work to fine tune our program to provide the best entertainment for our fans!
Rule Updates!!!!
ALL Racers, please note that there have been some significant rule changes for 2023!!! Please head over to the Forms & Rules page and download the 2023 rules. Note; many of the rule changes are centered around improving the safety equipment requirements. While we understand that some of these changes will require drivers to spend some extra money to meet the new rules, we have also provided for a grace period which is explained in the rules.